Completely unrelated to college football action, the Waffle House has a music machine with songs written about the, um, fine(?) dining establishment. Charlie Weis seems like a Waffle House kind of guy. Perhaps he was busy having them decidedly scheme up some hot cakes and hash browns instead of preparing for San Diego State last weekend. It took a 4th quarter rally for the Domers to defeat the Aztecs. For this grand performance, Notre Dame actually received votes in the USA Today Coaches Poll. And this is why we don't use that poll for our football pool. Check here to see how individual voters placed your favorite team in the polls.
You know who probably doesn't eat a lot of waffles? Jenn Sterger. The stalking continues with part deux of last week's interview. Bob Mantz is the only person to ever e-mail to thank me for linking to a web site, so he gets another shout-out this week. More JS photos = triple-the-internet-traffic.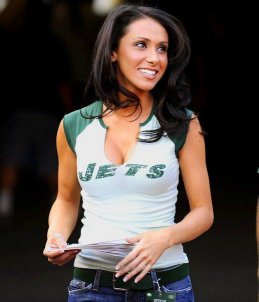 J-E-...uh, what was I saying. Oh yes...T-S. Jets! Jets! Jets!
ACC
Florida State opened their season with an impressive 69-0 victory over Western Carolina. I'm sure there's a Jenn Sterger joke in there somewhere. ... The Ramblin' Wreck opened conference play with a win over Boston College in Beantown. ... Wake Forest needed a last-second field goal to beat a middle-of-the-pack SEC team (Mississippi). ... Maryland lost to Middle Tennessee. That's bad news for Illinois fans, as Illini offensive coordinator and uber recruiter Mike Locksley will likely be on the short list of candidates to replace Ralph Friedgen. ... Northwestern outlasted Duke in the 2008 Nerd Bowl. It's going to be a long year for a lot of ACC fans.
Miami played well at ... The Swamp for three quarters. Unfortunately for the Hurricanes, football is a four quarter affair. Up by twenty with less than two minutes to go in the 4th quarter, Gators coach Urban Meyer elected to run two pass plays inside the red zone before a third-down run play. He followed that up with the field goal to give the final 26-3 tally. "What was the spread?" you ask. 22 points. No coincidence there. Not a good PR move for a guy who spent the offseason bitching about unsportsmanlike behavior. How did Miami coach Randy Shannon feel about the shenanigans? Judge for yourself (photo courtesy Losers With Socks).
Feeling a little chilly during the postgame festivities at Florida Field
Big Ten
The Ohio State University needed a second half rally to defeat Ohio. I repeat, Ohio. Life without Beanie is hard for the Buckeyes. Perhaps they got caught looking ahead to the OMGWTFBBQROFLOL game of the century of the season of the week against USC. Former Trojans Carson Palmer and Lendale White are not impressed. I love it when obnoxious fans of one top-notch football factory bitch about obnoxious fans of another top-notch football factory. The ironing is delicious. Buckeye faithful are not feeling the love and have accused ESPN of blatant anti-tOSU, pro-USC bias. Cry me a river.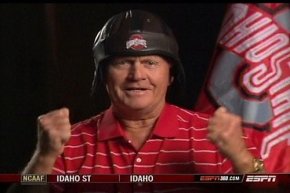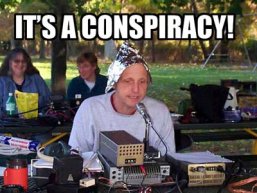 Just because it's not a conspiracy doesn't mean they aren't out to get you
Rich Rodriguez earned his first victory as Michigan's head coach with a thrilling 16-6 victory over Miami. The other Miami. Coach PaperShredder seems to have an aversion to downfield passes and off-tackle runs. Bubble screens and draw plays are the new "3 yards and a cloud of dust" style in Ann Arbor. I mean that literally. Three yards should be considered an achievement for the Wolverine offense. Thankfully for Michigan fans the Wolverine defense is ferocious, as you can see from the practice photo below. Up next for Big Blue is a trip to South Bend for a tussle with the Domers, assuming they don't go to Hell first.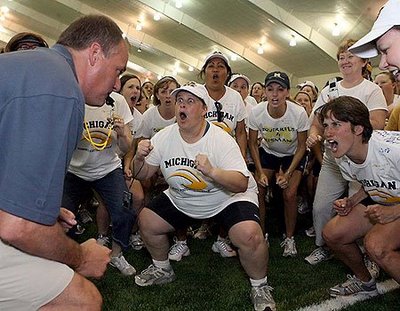 Elsewhere around the league that can't count, Illinois rang up 533 yards of total offense in a win over Eastern (Directional!) Illinois. That was good. They also gave up 176 yards rushing. That was bad. Things could get ugly when the Badgers and Nittany Lions come calling for revenge of last year's defeats. ... Wisconsin started out slow but turned on the afterburners to leave Marshall in a 51-14 wake. The Badgers make a trip to Fresno this Saturday for a contest with the Bulldogs. Kudos to Bucky for having the stones to play a decent non-BCS school on their home turf. ... Penn State looked scary good in their 45-14 dismantling of Oregon State in Happy Valley. The table is setting up for a prime-time showdown with the Illini in late September. I expect a lot fewer fumbles when the matchup takes place now that Anthony Morelli and Rashard Mendenhall have moved on to greener pastures.
Big 12
All Big Twelve teams won in Week 02 action, most of them in convincing fashion. By far the most noteworthy "action" from the around the conference took place in the cheap seats outside the Sun Bowl during the Texas vs. UTEP game. Possibly NSFW - you've been warned.

Football and a handjob - It's good to be the king.
Big East
The USF Bulls defeated the UCF Knights in the final game of the series between the two schools. The inquisitive young lads at Central Florida got ahold of South Florida QB Matt Grothie's cell phone number and peppered him with calls and text messages. +1 for the sophomoric behavior. -Infinity for making death threats against Grothie's parents, who had to be protected by Florida State Troopers during the game. This distracted the Sunshine State's finest from their usual job of keeping track of Gator and Seminole miscreants.
Syracuse lost to Akron. The Greg Robinson death watch continues. ... The East Carolina (Arrr!) Pirates dominated West Virginia in a 24-3 victory. WFV should have signed up a 12-year-old to coach the team when they had the chance. It'll be much more costly when the current coach is canned after Pat White & Noel Devine part for greener pastures. As you might imagine, the Mountaineer fans are taking things in stride. John Radcliff opines...
Pac-10
By far the biggest news out of the conference this week was the controversy surrounding the end of the BYU @ Washington game. Allow me to recap. Washington was trailing by a touchdown with less than two minutes to play. Sophomore sensation Jake Locker marches the Huskies down the field and scores a TD with 2 seconds left to play. Mr. Locker jumps up and flips the ball backward above his head and celebrates with his teammates. What's that? Oh, a penalty flag for excessive celebration. Can't let the kid celebrate. Nothing exciting about scoring a touchdown on 4th and goal at the end of a close game. You can see where this story is headed. BYU accepted the 15-yard penalty and forced a 35-yard extra point attempt, which they blocked to seal the victory.
So who was the referee who threw the flag? That would be Larry Farina. The same Larry Farina who botched a fumble call so badly that his crew was banned from working bowl games after the 2007 season. ... The league supported the excessive celebration flag, citing it as valid interpretation of a rule on the books. And who is the Pac-10 coordinator of officials backing up Mr. Farina? That would be Dave Cutaia, the referee in charge of the debacle at the end of the 2006 Oklahoma-Oregon game. And people wonder why schools don't want to play road games in Pac-10 stadiums. A 3000 mile road trip coupled with a screw job without the courtesy of a reach-around is not high on the list of things to do for most BCS conference head coaches.
Not lost in all the commotion are the potential long-term implications for Ty Willingham's continued employment as football coach at the University of Washington. The Sooners roll into town next week, with the likely result culminating in an 0-for-3 start for the Huskies.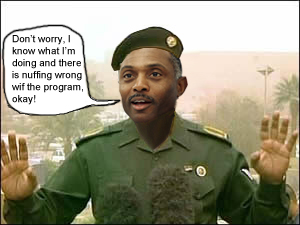 Don't have $150/hour for a USC Song Girl? Then go slumming for $100/hour with a UCLA cheerleader. I kid, I kid.
When did David Hasselhoff start attending Arizona football games?
SEC
Auburn and Alabama looked sluggish in their wins over Southern Mississippi and Tulane, respectively. ... Arkansas needed a late touchdown catch coupled with a missed Louisiana-Monroe field goal to pull out a win in Fayetteville. Not exactly the start to the season envisioned by Razorbackers. ... Kentucky is now 2-0 and has not allowed a touchdown yet this season. Rich Brooks doesn't have time for that shit. ... Georgia justified their #2 ranking with a 56-17 pounding of Central Michigan, highlighted by Knowshon Moreno doing his best Edwin Moses impersonation. Up next for the Bulldogs is South Carolina, 24-17 losers to Vanderbilt last Thursday. Yikes. The game of musical quarterbacks continues in Columbia this weekend, as touted (but troubled) QB Stephen Garcia is expected to see time against the red & black.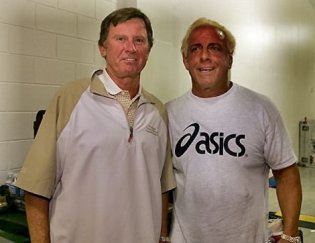 To be the man, you have to taze his daughter?
We've already covered Florida's on-the-field action from Week 02. So let's move on to pressing off-the-field matters.
1. Tebow that ho. Not exactly the 7th Floor Crew. NSFW.
2. The only way to settle this is to have naked hot chicks from Big Ten and SEC schools to get together for a photoshoot. Please notice I said hot chicks. Not the usual cow contingent from universities up north.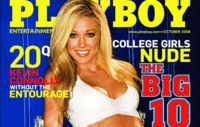 Dulces sueños, Buena suerte to all, and Go Illini!
Dr. T