Greetings mötley college football fans! Only a few weeks left in the 2007 season, and I'm already starting to have withdrawal symptoms. My beloved Illini are finished for the year, so now I can sit back and watch the carnage unfold. This Saturday brings us many of college football's storied rivalry games and other contests with BCS implications. So, in order to celebrate, I am - once again - breaking out the live footblog to track my minute-by-minute thoughts/activities as I sit on the couch and have nightmares about this moniker (quite possibly the greatest intarwebs alias in the history of cyberkind). How excited am I for this football-filled Saturday? Well, let's just say I'm more hopped up than a barrel full of river dancing monkeys. And that's before all the sugar & carbohydrates I'm going to ingest today. Feel free to stop by my casa for the festivities and/or e-mail me your musings. All times listed are Pacific Standard Time. Here we go!
06:57 - You're looking live at ... me on the couch in my Scooby-Doo boxers. I don't have bedhead this year, because I went to Great Clips last night and got the #2 clipper special. It may not be pretty, but it's functional and doesn't require combing in the mornings.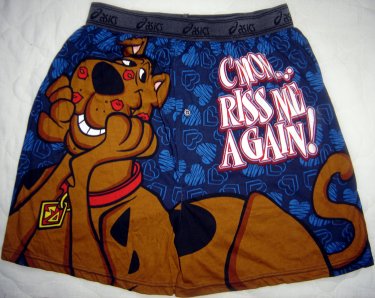 Eee Hee Hee Hee Heee
06:58 - Let's kick things off with an Erin Andrews interview. It has taken all of one minute for the first member of the Andrews/Sterger/Wolfson triumvirate to get a mention in the blog. Plenty of the trio to come throughout the day. I'm sure the ladies in the audience are thrilled.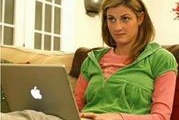 Compare & contrast the blogging styles of Erin Andrews and the good Dr. T here at Mötley College Football
07:00 - College GameDay begins. Kirk, Lee, Chris, Desmond, & crew are in Kansas City for the Mizzou vs. Kansas matchup. Looks kinda cold. At least it's 9 a.m. there, unlike the ass-crack of dawn here.
07:08 - The giant Mark Mangino face someone is toting around in the background looks like a happy, retarded Fat Bastard.
07:16 - Kirk says USC and Georgia are playing the best ball in the country right now. I agree but think it's a longshot we'll see two two-loss teams in the national title game.
07:20 - "It's Bobby Bowden. I'm gonna touch him." Over one year later that commercial is still awesome.
07:22 - Nick Saban is comparing Alabama's loss to Louisiana-Monroe (UL U Pick 'em!) to 9/11 and WWII. He sounds like a man trying to justify his $4 million dollar salary. That's $666,666.67 per victory. He really is Satan.
07:29 - "Noooooooo! Yaaaaaaaay!" The Snickers commercial with the Viking is one of my favorites. This could be a rallying cry for today, reminiscent of "This is Our Country" from last year.

07:37 - West Virginia is 41-1 since 2002 when they when the turnover battle. That's kind of good. They are two wins away from a trip to the national title game. I love to watch their offense but don't want to see that, for selfish reasons I will explain later.
07:39 - Brady Quinn has a Gillette Fusion commercial. Why, why, why? Must be for the ladies and, um, non-lady lovers in the viewing audience.
07:40 - Nice touch with the "M" and "I" shaved chest hair. Thankfully, I don't have screencaps to show you.
07:43 - Pat Forde on to discuss possible coaching changes in the offseason. Put a suit on me and I could do the same job. The number of journalists from Mizzou is quite impressive. They're right up there with Syracuse in the number of well-known media folks they've churned out. Props for that.
07:44 - I would like to mention that Hugh Hefner went to Illinois. Point. Game. Set. Match.

07:50 - Time for breakfast. Krispy Kreme, orange juice, and chocolate milk are on the menu. This is by far the healthiest meal I will eat all day.
07:59 - I'm back, and feeling a little gassy. Too. Much. Chocolate milk. Yet another reason why the ladies appear to be absent from my apartment. At least I didn't drink the milk straight from the carton.
08:00 - Tom Rinaldi reporting the weekly sob story. Today's feature is a good one, though, featuring deaf Oklahoma State linebacker Martel Van Zant.
08:08 - Rose Bowl talk. I will gladly give up the football pool title chase if Illinois can somehow sneak into the Rose Bowl. The rest of my rooting for the season will be for teams that give the Illini a shot to get to that game.
08:12 - Breaking news for Cornhusker fans: You can kiss Coach ThroatSlash goodbye.
08:13 - Does Hawaii deserve a bowl game? Probably, but they need to lose to Washington next week. The Rainbow Warriors in the BCS would take a way a slot that could go to an at-large selection from a major conference. Like, say, Illinois. :)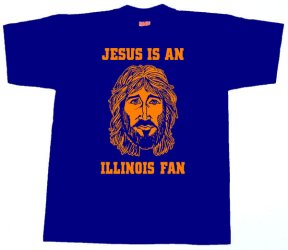 08:20 - Oh goody. More Jesus Christ Tebowstar coverage. Because Timmay doesn't get enough air time.
08:24 - Arkansas took down Les Tigres in Baton Rouge yesterday. Houston Nutt won the tallest coaching midget contest. Bayou Bengal fans are probably hoping Coach TruckerHat leaves for Michigan. Darren McFadden is now talking with the GameDay crew about his performance in the victory. He is not a man of many words. I guess someone else needs to promote him for the Heisman. MC Hammer does the honors:

U Can't Touch This
08:32 - Lee just went on his usual rant about Florida State. He's picking the Seminoles to beat the Gators at ... the Swamp. Time for the ESPN doctors to adjust his medication.
08:34 - Coming down from my sugar high. I've been up 90 minutes and am already in need of a nap.
08:36 - Georgia is only a 3.5 point favorite against Georgia Tech? Somebody must know something. But I don't, so bet the farm on the 'Dawgs.
08:45 - They're discussing the Missouri-Kansas game now. This has been one of the most boring GameDay shows I have ever seen. I'm more interested in the signs being hoisted in the background. My two favorites thus far are "Mangino loves cupcakes" and "Chase drives a mini-van."
08:47 - Taking a quick break to check out today's Illini-related news.
08:55 - Nothing newsworthy in Illini nation. GameDay crew is now making their selections to today's games.
08:56 - Corso just busted out a Smelley South Carolina reference.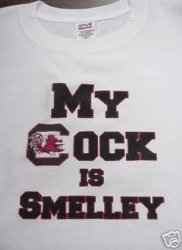 08:59 - Herbstreit wusses out and doesn't make a pick. Weak. Lee dons the Tiger head in picking Missouri to defeat Kansas this evening.
09:00 - Pam Ward is announcing the Miami vs. Boston College game. Erin Andrews is the sideline reporter for the Virginia Tech vs. Virginia matchup. As much as I will miss Pam's manly voice, the game of choice this morning here at the mötley college football casa will be Hokies vs. Cavaliers.
09:05 - Hokie fans introduced the Virginia Tech defense. That was nowhere near as entertaining as Cartman introducing Colorado players before the Buffaloes 65-51 beatdown of Nebraska yesterday at Folsom Field. The cheesy poofs ties in nicely with the munchies craved by the pot-smoking, hippie freaks.
09:10 - At the 12:12 mark in the first quarter, Virginia Tech has already made a defensive stop and marched down the field for a touchdown.
09:11 - Seems like a good point to take a shower and brush my teeth. Gotta look good for the ladies.
09:37 - Back in the proverbial saddle, now wearing jeans and an obnoxiously orange sweatshirt. It was a quick shower & shave, but then I got sidetracked by a page from work. I love my job.
09:52 - Phone call from Balijeet. My normal Saturday afternoon co-pilot is driving past the Tacoma Dome on his way to visit with the Nina (his wife). Who the hell is going to bring me McDonald's for lunch? Seriously. Anyone? Bueller?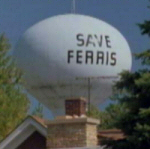 10:02 - The Cavaliers have taken a 14-13 lead over the Hokies. Erin Andrews' hair is straight out of the 80's. She needs to team up with Holly Rowe for some fashion tips.
10:14 - Balijeet just finished a 20-minute rant on the State of LSU football. Let me see if I got the major points: (1) Bo Pellini suX0rs. (2) Why would Michigan want Les Miles after that performance? (3) Nick Saban would have won that game. (4) LSU has more talent than most NFL rosters. (5) LSU fans smell like corndogs. OK, I may have made up that last point. I feel like a talk radio host.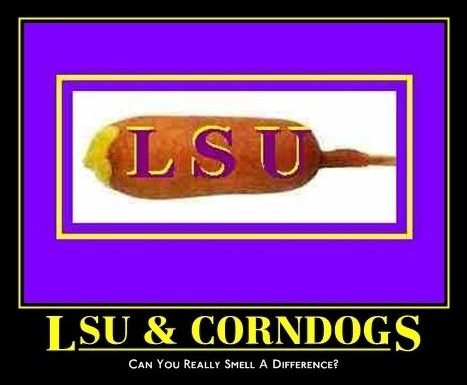 10:27 - Virginia just gave up a 39-yard touchdown pass with 0:12 left in the first half. Doh!
10:30 - Cavalier fumble on the kickoff. Double Doh!
10:35 - Jesse Palmer is a studio analyst? Doucherrific. Can't ESPN just let bygones be bygones and give Trev a call?
10:41 - On the first play from scrimmage, Tennessee throws a touchdown pass to running back Arian Foster. This is noteworthy for two reasons: (1) There is a black man named Arian. (2) He didn't actually fumble on the way into the end zone.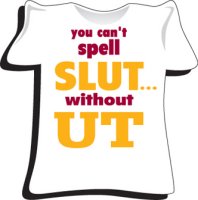 10:52 - It's a good thing Brent Musberger is reminding me every 10 minutes that Missouri and Kansas are playing tonight on ABC. Also, the guys in the car in the Sonic commercials need an ass-kicking.
10:54 - Switching over to the Tennessee - Kentucky game in glorious HDTV on CBS. It's a miracle I ever leave the house
10:54 - "I smell like I sound. I'm lost in a crowd, and I'm hungry like the wolf." Bruce is obviously blitzed. And the Old Spice container is clearly a phallic symbol.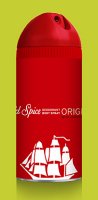 11:00 - Touchdown Big Orange! 14-0 Tennessee. Looks like I'm well on my way to a shitty performance in the football pool.
11:21 - ESPN sources are reporting that Coach O has been let go (that has a nice "If it doesn't fit, you must acquit" ring to it). That means the aTm, Nebraska, and Ole Miss jobs are now available. Let the coaching dominoes fall where they may.
11:24 - If the football gods have a sense of humor, The Orgeron will become the next defensive coordinator at Illinois. That would be awesome, from coaching, recruiting, and crazy Cajun standpoints.

Yaw, yaw, yaw, yaw, yaw, yaw, yaw, yaw, footbaw.
11:29 - Touchdown Wildcats! 14-7 Volunteers.
11:40 - The Battle for Mormon Supremacy is underway in Provo. BYU and Utah are knotted at 0-0 in the first quarter.
11:52 - Page #2 from work.
11:54 - Page #3 from work. #@$!
11:57 - Page #4 from work. Anybody out there want to hire me away? I have mad intarweb and HTML skilz.
12:00 - Phone call from Raj. Sounds like the whole fam-damily is piled in the car for a trip to the mall. Yikes. That is the last place I would want to be on Thanksgiving weekend.
12:05 - Page #5 from work. This is getting ridiculous. I'm not even supposed to be on call today.
12:15 - Time for lunch. #3, large size, from McDonald's on the menu.

12:50 - Back from lunch. Lots of catching up to do. Virginia Tech defeated Virginia 33-21. That's good for me, as it will knock the Cavaliers below the Illini in the BCS standings. The Hokies will take on Boston College, 28-14 winners over Miami, in the ACC title game next week. I need a VT win to knock the Eagles below the Illini and to prevent the ACC from getting a 2nd BCS bid. Go Hokies! Yes, I know, I'm a shameless homer.
12:52 - Kentucky scored to cut the Tennessee lead to 24-15. BYU is leading the Utes 3-0, and UCLA just went up 3-0 on Oregon. That's not good for me unless Oregon loses both this week and next week (against West Coast OSU). West Fuckin' Virginia is tied with UConn at 7-7. I need a Mountaineers win this week and a loss to Pitt next week to ensure Ohio State gets bumped up to the national title game. Lots of iffy scenarios, but I NEED to see the Illini play in the Rose Bowl before I die (and at the rate I'm packing arteries, my time could be up at any minute).
12:59 - Somebody please explain to me why the Georgia vs. Georgia Tech game is blacked out on ESPN in Beaverton. It is not on any other national channel on the West Coast, so I am forced to watch it on ESPN Gameplan. That means crappy SDTV quality instead of HDTV awesomeness. Score is tied 0-0 in the first quarter.
13:03 - Brad Nessler, 51-year old white guy, just uttered the phrase "Word up" on national television

13:16 - Tennessee scores again to go up 31-14. David Cutcliffe is putting on a playcalling clinic. Wonder if Ole Miss is rethinking their decision to fire him three years ago?

13:22 - SIU Salukis leading the EIU Panthers. Go Directional Illinois!
13:24 - The Ramblin' Wreck just gashed the Georgia defense with a 47-yard touchdown drive to take a 7-3 lead.
13:28 - Touchdown Kentucky. Now 31-21 Volunteers. No BCS implications for the Illini in this one; I just picked the Wildcats to win in this week's football pool.
13:32 - Hook 'em Horns "Never Grow Up" commercial on ESPN. Despite the Aggies 38-30 victory over rival Texas yesterday, Texas A&M coach Dennis Franchione was fired resigned. With Baylor and Nebraska sporting fresh coaching crewcuts, that makes three Big 12 schools in search of a new head coach.
13:41 - Matthew Stafford just did his best Tebow impersonation on a 31-yard read-option rumble to the end zone. Score is now 10-7 'Dawgs.
13:52 - Touchdown Wildcats! This scoring drive brought to you by Phillip Fulmer's stupidity. Instead of kicking a field goal to go up 13, Phat Phil went for it on 4th down. The Volunteers were denied, and now Kentucky is down 31-28 with about 7 minutes left in the game. Uh ohs.
13:56 - Touchdown Yellow Jackets! The insects are back in front 14-10.
13:59 - Kentucky has the ball back at their own 31, down by three with five minutes left in the 4th quarter. Game on!
14:02 - Fabulous catch on 3rd and one by the Kentucky receiver.
14:04 - Then a fabulous hit by Jerod Mayo to cause an interception. Tennessee looking to run out the clock. 4:20 and counting.
14:07 - Tennessee is going to have to punt. Georgia now up 16-14 over GT.
14:09 - Kentucky ball at their own five (and timeouts to burn). Here we go.
14:26 - Kentucky has marched down to the 2-yard line with 0:01 remaining. Here comes a field goal kick to tie the game.
14:27 - It's good!!! Overtime.
14:34 - Scores from other games around the country: Oklahoma leading Oklahoma State 28-10 in the 3rd. West Virginia on top of UConn 24-14 at the half. Georgia Tech holding a 16-14 halftime lead. UCLU up 6-0 on Oregon at the start of the 3rd quarter. Florida ahead of Florida State 7-3 in the 1st quarter. Notre Dame and Stanford deadlocked at 14-14. Kentucky just went up by a touchdown to start overtime vs. Tennessee.
14:38 - Fantastic throw by Eric Ainge and equally fantastic catch by Tennessee receiver Gerald Jones. We're headed for a 2nd overtime.
14:44 - Interception by Kentucky! C'mon, Wildcats. I need my two points in the pool.
14:48 - Dammit! Tennessee blocked the potential game winning field goal. I blame Rich Brooks. I don't know why, I just do.
14:53 - And that's why you're Kentucky. Dropped pass in the end zone on 2nd down.
14:53 - I stand corrected. Great catch in the end zone on third down. Two-point conversion failed. Wildcats up by six.
14:57 - Touchdown Tennessee! Only I didn't see it, because my OTA HDTV reception goes in the crapper any time a car drives by. #@$! Try for two coming up.
15:00 - Conversion denied! Fourth overtime on the way. This is getting fun.
15:02 - Unsportsmanlike conduct on Tennessee means the Vols start the fourth overtime at the 40 instead of the 25.
15:03 - Obviously that didn't matter, though, as Erik Ainge just threw a 40-yard TD pass to kick off the quadruple overtime festivities. Two point conversion good. Getting ready to kiss my two points goodbye.
15:10 - Touchdown Kentucky! Conversion pending. I'm nervous, and I don't even care about this game.
15:12 - No good. Tennessee wins. I need a drinky. Time to go sailing with the Captain.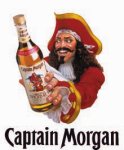 15:36 - I think I just heard "Zombie Nation" being piped through the P.A. system at ... the Swamp. Weak, Florida, very weak.
15:39 - Georgia is in front of Georgia Tech 23-17 in the 4th quarter. Florida leading Florida State 24-9 late in the 2nd quarter. It's about time we had a Jenn Sterger mention. The scantily-clad coed is at the game in Gainesville this afternoon, according to an article from a Tampa Bay news site. Jenn mentions she's interested in meeting Florida's famous old fart Mr. 2 Bits. I think it's an elaborate ploy, however. The two would meet, Jenn would lift her shirt to reveal the fabulous, fake funbags, and Ol' George would drop dead. Don't do it, George, it's a trap!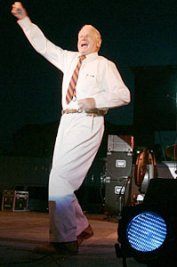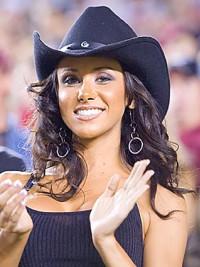 15:42 - Florida State field goal kicker Gary Cismesia, who has a bigger beer gut than most alcoholics, just booted a 60-yard field goal to make the score 24-12 Gators at halftime. Wow. Where was that in the 80's against Miami?
15:48 - Oregon just lost 16-0 to a team that lost to Notre Dame. That's gonna leave a mark. As bad as UCLA has been at times this season, they could actually clinch a berth in the Rose Bowl next week with an (albeit unlikely) victory over USC combined with an Arizona State loss to Arizona. ... Georgia now up 31-17 on the Ramblin' Wreck and chewing up clock in the final stanza.
15:53 - I forgot to mention earlier that Callan was yelling at the TV during overtime of the Tennessee-Kentucky game. Don't let the little bastard fool you; he's watching the games and using some sort of crazy three-year old analysis to kick our asses in the football pool.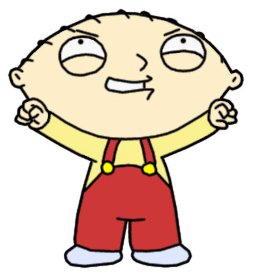 16:01 - West Virginia and Oklahoma are up big. Bonus points to Sprint for embracing the couch burning craze.
16:05 - Clemson and South Carolina getting underway in Columbia.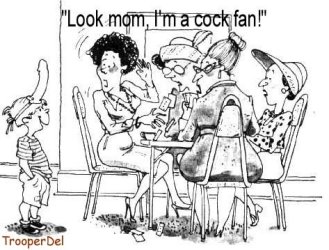 16:07 - We have a Tracy Wolfson sighting. The trifecta is complete.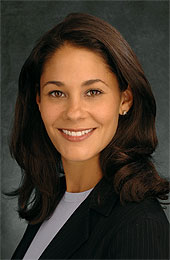 16:11 - Can we get a medic to Gainesville, stat?! Somebody needs to surgically remove Gary Danielson's lips from Tim Tebow's genitals.
16:13 - Interrobang.
16:22 - Notre Dame wins 21-14. Maybe they should join the Pac-10. Other than the annual shellacking by the Trojans, the Fighting Irish seem to have some luck against West Coast schools.
16:25 - Clemson blocks a punt and returns it for a touchdown. Purple and orange Tigers have a 10-0 head start on the Fighting GamePhalli.
16:28 - I'm about finished with the Seminoles-Gators contest. With all the Jesus Christ Tebowstar knob-slobbering, it's like porn without the T&A. Enjoy your trip to the Capital One Bowl (and please, God, don't let the opponent be the Fighting Zookers).
16:38 - Joel and Jennifer in the house. Let the Holly Rowe comments begin.
16:49 - Belated score from the Mormon Bowl: BYU 17 - Utah 10. The special underwear is coming off tonight.
16:59 - Joel thinks the tomahawk stickers on FSU's helmets don't promote teamwork and unity. I think, and Joel agrees, that corncob stickers on Nebraska's helmets would be pretty sweet.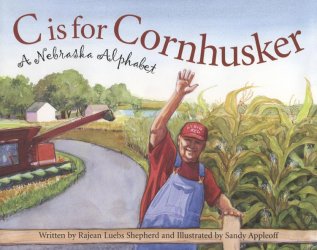 17:05 - Jennifer is a fan of the West Coast offense, although her description is a tad bit different than what Bill Walsh envisioned. Something about "short, little passes and not a lot of running."
17:08 - We've passed the 10 hour mark of our festive blog. Mizzou-Kansas just about to get started. That game will be our mainstay for the rest of the evening.
17:10 - 10 minutes into the broadcast and Jennifer has already referred to Kansas head coach Mark Mangino as a "fat guy in a track suit" and a "dirigible." Good times, good times.
17:18 - Plenty of healthy young ladies at Arrowhead for the game. Very nice. I can appreciate the dedication of attending a football game in sub-freezing weather.
17:19 - Dude.
17:20 - Play artist Tiffany. Play artist Michael Bolton. Play artist Korn.
17:29 - The Iron Bowl is underway. Auburn leading 7-0 midway through the first quarter.

Never grow up
17:40 - Useful Iron Bowl-related diagrams from The Auburner.
17:46 - Touchdown Missouri! 7-0 Tigers at the end of the first quarter.
18:07 - Another Tiger touchdown. 14-0 Missourah.
18:08 - Can I send a taunt to the annoying cheerleader on this site?
18:12 - Punt, 'Bama, punt. 10-7 Auburn midway through the 2nd quarter.
18:14 - Is Mike Hunt going to be in attendance with the rest of the Hunt family for the trophy presentation at Arrowhead? Sorry, it had to be asked.
18:20 - Dinner time. Joel's heating up some BBQ ribs in the microwave.
18:30 - Looks like the Kansas kicker picked the wrong game to start sucking.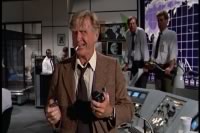 18:35 - Joel and Jennifer out. Looks like I'm flying solo for the rest of the evening.
18:45 - Halftime of the two games I'm following. Auburn winning 10-7, and Mizzou up 14-0. The jean short-wearing Floridians were victorious over their Clown College counterparts. Guess FSU didn't show the ladies the 'Noles were tough. Pure Super Bowl Shuffle-quality awesomeness.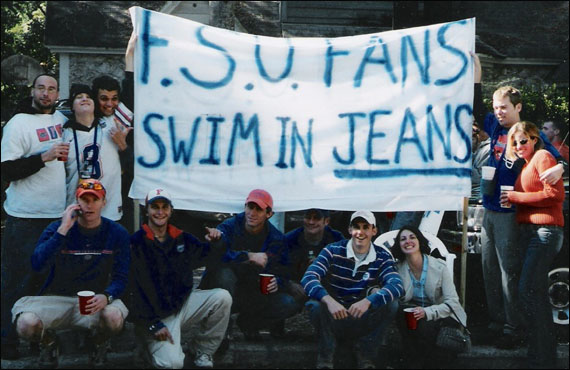 19:00 - Twelve hours and counting. Second half of MU-KU starting now.
19:09 - Uh ohs. 21-0 Black & Gold. Time for the obligatory we're not in Kansas anymore joke.
19:19 - Getting bored. There's been a disturbing lack of quality commercials throughout the day. I need some reassurance about whose country this is.
19:21 - Hello, Jayhawks. Welcome to the football game. Glad you could make it. 21-7 with 07:21 remaining in the 3rd quarter. ... Holly Rowe busy yapping away while Alabama roughs the kicker to give Auburn a first down. Barners still up 10-7. ... Clemson wins 23-21 at Original USC with a last-second field goal.
19:37 - Another Missouri touchdown. The Kansas defense hands these things out like free candy on Halloween. 28-7 Tigers at the end of the 3rd stanza.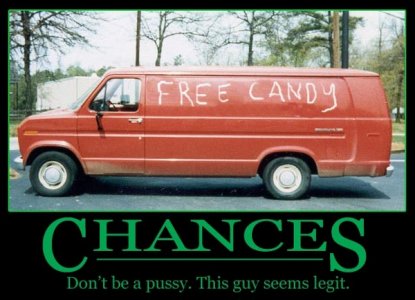 19:53 - Touchdown Jayhawks. Now 28-14. Please make a game of this, Kansas. I'm starting to get sleepy.
19:55 - Touchdown Auburn. Looking grim for 'Bama and their $4 million dollar/year head coach.
20:00 - Thirteen hours and counting.
20:07 - Field goal Missouri. 31-28.
20:07 - Auburn defender Jerraud Powers was bitten by a security dog after breaking up a pass in the end zone. Unreal. I'll post a screencap later when I find one. (edit - found a clip on YouTube)

Sit, Ubu, sit
20:09 - Field goal Auburn. 17-10 with 02:11 remaining in the 4th quarter.
20:15 - Touchdown Kansas. Things getting interesting at Arrowhead. ... Brad Lester just drug half the Alabama defense about 10 yards on his way to a game-clinching 1st down. Holly needs to get her spunky, chunky behind into the Auburn end zone to get the scoop on the dog who took a chunk out of the Auburn DB's hand.
20:20 - Final from Jordan-Hare Stadium: Auburn 17 - Alabama 10.
20:29 - Field goal Missouri. 34-21 with 03:31 remaining in the game.
20:30 - Page #7 on the day.
20:36 - Touchdown Kansas. Now 34-28 Missouri. Onside kick coming up....
20:39 - Recovered by Mizzou. The Jayhawks have one timeout. A first down here by the Tigers would seal the victory.
20:43 - Fourth down punt. Kansas has 18 seconds to go 89 yards.
20:43 - Safety. 36-28. Another onside kick coming up.
20:45 - Tigers recover. Game over. Missouri will square off against Oklahoma next week in the Big 12 Conference Championship Game.
20:46 - Page #8. That's a fitting end to today's football action. Going to do a little internet surfing before watching College GameNight.
21:00 - Fourteen hours and counting. I'm getting a little grouchy. Perhaps a Krispy Kreme donut and a cerveza will brighten my mood.
21:18 - Apparently they played the Apple Cup in Washington today. Wazzu defeated the Huskies. Let's hope Ty got that mulligan out of the way and rallies the troops against Hawaii next week.
21:19 - Getting tired of waiting for GameNight, so let's just call it a day. It's been a fun 14+ hours here at Casa de Treadway. Hope everyone enjoyed the festivities. Pool standings and next week's pick 'em sheet will be out by tomorrow evening. Buena suerte to all, and Go Illini!

"Noooooooo! Yaaaaaaaay!"
Dr. T