For the past hour I've had 2-songs playing on a repeat loop in Winamp - "The Yellow Rose of Texas" by Johnny Horton and "Tender Crisp Bacon Cheddar Ranch" by Darius Rucker. Needles to say, I'm a little loopy. So much so, that the College Football Monkey is starting to make sense. Follow the NSFW link for this week's foul-mouthed monkey take on happenings in the college football world.

ACC
For the first time in decades, the Miami vs. Florida State game was not on national television. That did not prevent the Seminoles from losing in semi-spectacular fashion, though. The Hurricanes scored two touchdowns late in the 4th quarter in the span of 11 seconds, thanks in part to a fumble by FSU QB Xavier Lee. The musical chairs at the QB position is likely to continue the rest of the season for the 'Noles. It's like a Spurrier-coached team, without the talent. Enterprising circus school supporters put up a for sale sign in Bobby B.'s yard after the loss.
Virginia does not, apparently, fear the Turtle. The Cavaliers rallied in the 4th quarter for an 18-17 victory. ... Directional (Central) Michigan took it on the chin (I propose that we now refer to this term as "got bukkaked") at Clemson. But don't worry Chippewa fans - your team is still sitting at 3-0 atop the MAC conference standings. And you still have your mascot/symbol/whatever you want to call it. Unlike my beloved Illini, who should have sent the following picture to the NCAA.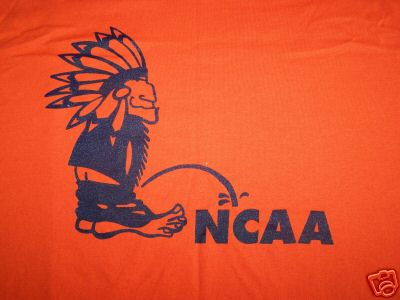 Hostile and abusive?
Big 11

Catch the fucking football youworthlesspieceofshitgoddammitwhatthefuckwasthat
University of Non-contiguous state for the win! Once again, the Fighting Illini's motto "We will outscore you or lose" was proven prophetic. The Illini opened up a 14-3 first half lead then proceeded to rough the kicker/personal foul/face mask/fumble their way to a 27-17 defeat. All this in spite of Mike Hart watching the game in street clothes and injuries to Michigan's starting QB (Chad Henne) and star wide receiver (Mario Manningham). With the score knotted at 17-17, Illinois punt returner (or, more accurately, the anything but sure-handed WR Illinois puts in the game to attempt fielding punts) Kyle Hudson muffed Zoltan's kick deep in Illini territory. A few plays later the Wolverines scored and I had to actually get off the couch to retrieve the remote control that had inexplicably chucked itself down the stairs. Dammit. It doesn't get any easier for the Illini this week, as Ball State invades Memorial Stadium for homecoming. I expect the secondary to get lit up like Snoop Dogg on the quad on Hash Wednesday.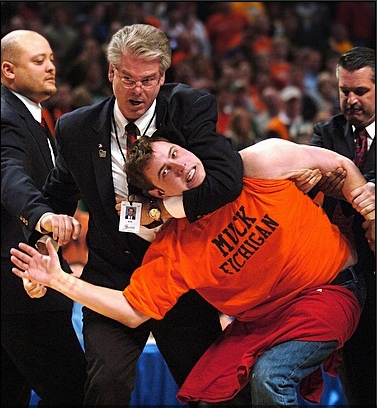 That pretty much sums it up
Wisconsin ended a 2-game skid by taking down Directional (Northern) Illinois in Madison 44-3. The Badgers only had 100 passing yards but rolled up 331 rushing yards. ... Division I-AA North Dakota State defeated Minnesota behind Tyler Roehl's 263 yards rushing. The Bison also defeated Central Michigan this year, bringing our Directional discussion full circle. ... Penn State survived @ Indiana with a 36-31 victory. Unlike 1994, this loss will not drop them to the #2 slot in the nation behind Nebraska. ... Ohio State tried very, very hard to give away their game against Sparty. Michigan State capitalized on two quick turnovers and almost came up with a third in the 2nd half, all within a 1 minute time span. tOSU was able to weather storm and pull away for a 24-17 victory. Big game for the Buckeyes this week. They travel to Happy Valley for a Saturday night contest against the Nittany Lions. Here's to hoping JoePa takes a few swigs of Pepto-Bismol before hitting the field.
Buckeye Babes. Wow, just ... wow.
http://michiganzone.blogspot.com/2007/10/buckeye-babes-80s-style.html
Big 12
In the Battle of Coaches About to be Fired Bowl, Texas A&M defeated Nebraska in Lincoln. The Cornhuskers scored 0 second half points. Excellent halftime adjustments, Coach ThroatSlash. ... Oklahoma needed 10 fourth quarter points to break a 7-7 tie and defeat Iowa State. Seriously. ... Missouri crushed Texas Tech, and Kansas remained undefeated with a win over Colorado. The Tigers and the Jayhawks are on a collision course for the Nov. 24th game in Kansas City which will likely be for the Big 12 North championship. ... Texas downed Baylor and Oklahoma State squeaked by Kansas. Don't really have much to say about either game, so let's just move on.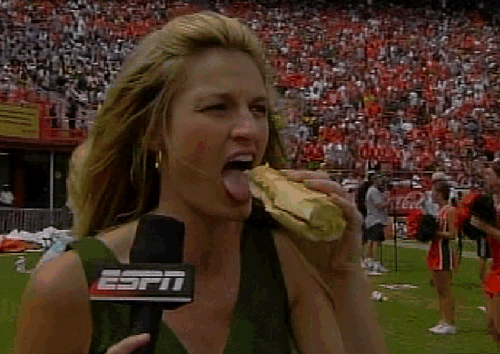 Not a lot of Big 12 content, so here's a picture of Erin Andrews eating a sandwich
Big East
SUNJ ended South Florida's quest for an undefeated season with a win over the Bulls in Piscataway. Someone needs to introduce USF coach Jim Leavitt to decaf. It wouldn't shock me in the slightest to see him suffer a Scanners-style head explosion on the sideline while on one of his tirades. The loss means South Florida no longer controls their own destiny for the Big East title. Up next for Rutgers is West (Fuckin') Virginia, 38-13 winners over Mississippi in Week 08.
Quickly fading is Cincinnati, who lost to Pittsburgh by a 24-17 count. It doesn't get any easier for the Bearcats - their next three games are against opponents ranked in the Top 25. Sell now. ... UConn (yes, they really do play football) grabbed sole possession of first place in the conference by way of their 21-17 "victory" over Louisville. I say "victory" because the Huskies were aided by a blown call on a punt return when the referee ignored a fair catch signal and allowed UConn punt returner Larry Taylor to waltz 74 yards for a touchdown. And in the wonderful world of obscure college football rules, a fair catch signal cannot be reviewed by the officials in the replay booth. Judge for yourself.

Unfair catch
SEC
LUS needed another 4th quarter comeback to win at home. Matt Flynn's touchdown pass with seconds remaining propelled the Tigers to 30-24 victory over the War Eagles. Auburn looks to be the best 3-loss team in the country. Coach TruckerHat has a bye week to prepare for LSU's "new rival in fucking Alabama."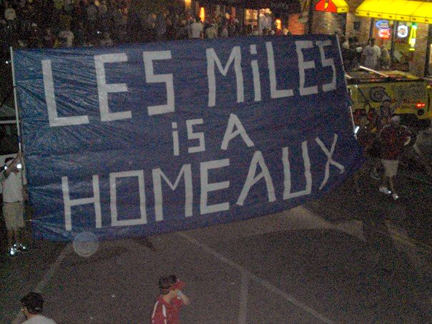 Homeauxsapian
Is Les Miles the Ronald Reagan of college football?
Over in Tuscaloosa, the Crimson Tide throttled Tennessee 41-17 on the third Saturday in October. Phat Phil (Coach KrispyKreme?) must have been fantasizing about the ribs at Dreamland instead of coaching up the Volunteers. The Tennessee secondary made John Parker Wilson look like Joe Willie Namath. The 'Bama QB finished 32/46 with 363 yards passing. Tennessee must prep for a Week 09 matchup with Herr Spurrier in Knoxville, while Coach MoneyBags' squad has a bye week to prepare for the "coon-ass guys" from Louisiana State.
How do the Kentucky coeds celebrate touchdowns at Wildcats football games? With some straight up fingerbanging, yo. The youthful exuberance was not enough to propel UK to victory over the Gators, but at least the young lass went home happy. Florida fans had to settle for controlling their SEC East destiny, the brilliance that is Jesus Christ Tebowstar, and the comfort/utility/awesomeness of jorts.

Real Men of Genius - Mr. Jean Shorts Inventor
Florida is in the driver's seat in the SEC East division because South Carolina lost to Vanderbilt. Ouch. That's gonna leave a mark. The original USC needs to find a quarterback and an offense quickly. The Fighting GamePhalli close the season with Tennessee, Arkansas, Florida, and Clemson. ... Speaking of teams with inept quarterback play, Arkansas Run DMC'd Ole Miss 44-8 in Oxford. Colonel Reb is definitely crying. So, too, are Ole Miss fans tired of watching the Rebels regress under the direction of Coach Orgeron. At least Oxford is full of hot chicks.
Fire Coach O (links from Loser with Socks)
http://www.firecoacho.com
http://www.firecoacho.net
http://www.myspace.com/firecoacho
PAC-10
USC invaded South Bend and stormed away with a 38-0 victory over the Fighting Irish. So much for the offensive super genius head coach. The loss drops Notre Dame to 1-7, with their lone win coming against UCLA. The Bruins upset California and, surprisingly, remain undefeated in conference play. Plenty of time left for another late-season choke, though. Cal appears to be headed in reverse. Things don't get any easier this week when they travel to the desert to battle Les Diables du Soleil. ... Stanford beat Arizona in Tucson. That flushing sound you hear is Mike Stoops' career going down the toilet. ... Oregon racked up a school-record 465 rushing yards in a 55-34 win over Washington. Just like Notre Dame loyalists, Huskies fans blame Tyrone Willingham's recruiting (or lack thereof) on their favorite team's failures.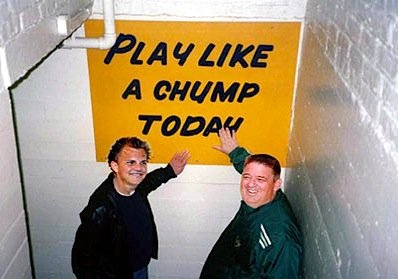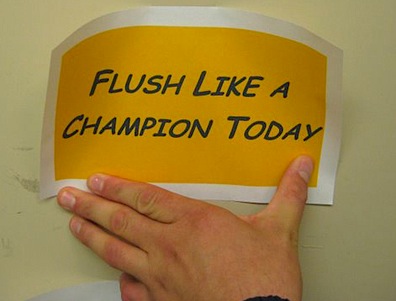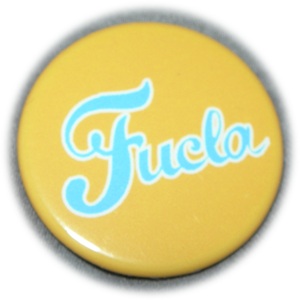 Buena suerte to all, and Go Illini!
Dr. T