Another crazy, upset-filled week in what has been a topsy-turvy college football season. You get to read my ramblings on a weekly basis, so I thought it would be a good idea and a nice change of pace to bring in the College Football Monkey to answer some questions and share his thoughts. He's got a bit of a foul mouth, so I'm going to have to label the link NSFW.

ACC
Boston College, who started the season unranked, has moved into the Top 3 (and likely Top 2 after this weekend). The Golden Eagles took down Notre Dame by a 27-14 tally in South Bend. The Green Leprechauns are 1-6 heading into their game against West Coast USC. Things are getting so bad that NBC is openly mocking the Fighting Irish. If you are looking to get blotto this Saturday, then stock up on beverages and fire up the intarweb for the Notre Dame drinking game.
Clemson temporarily halted their collapse, mainly because they had a bye week. Virginia defeated previously unbeaten Connecticut to move to 6-1 on the season. Funny how the Al Groh detractors have been awfully quiet this year. What started as parody looks like prophecy now. ... Virginia Tech steamrolled Duke, North Carolina fell to South Carolina, and Miami lost to Georgia Tech at home. It's never a good sign if a Chan Gailey-coached team can waltz into your stadium for two straight victories.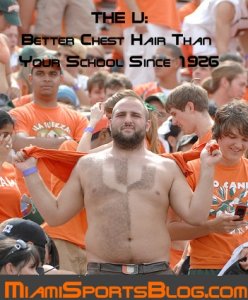 Taking it up a notch
In Thursday night action Wake Forest edged past Florida State. Oh, how the mighty have fallen. The Demon Deacons had an answer for everything Xavier Lee and the FSU offense tried in the 2nd half. So much for in-game adjustments. Defenses can drop into zone coverage and shadow the mobile X.L. due to the pathetic state of the Seminoles' running game.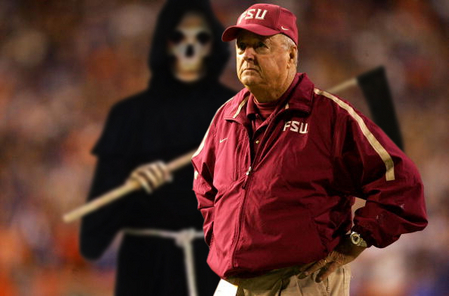 Garnet Oyster Cult?
Big 11
Illinois rolled into Iowa City with a 3-0 Big Ten record and a #18 ranking. Mistakes, penalties, and offensive offense led to a 10-6 defeat at the hands of a team that lost to Iowa State. The Illini wouldn't even finish in 3rd place of the Iowa State Championship. Ouch. Because I'm still annoyed that a penalty negated a potential winning touchdown followed by a freshman QB chucking yet another pick in the end zone, you'll have to go here for the gory details. Dammit. Perhaps the team was looking forward to this week's prime time game on ABC vs. Michigan. As a lifelong Illini fan and someone who has seen multiple Illinois and Michigan games this year: If Henne is anywhere close to remotely competent on Saturday night, the Wolverines could roll out a double amputee at running back and still win the game by two touchdowns. Just don't throw at Vontae Davis. Any eligible receiver not covered by (with?) VD should have a huge afternoon.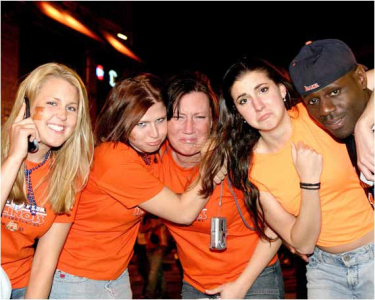 Reminds me of the mid-1990's Illinois football teams (photo courtesy Mike Granse)
Fans of this site (all three of you) will notice my constant harassment of Michigan head coach LLoyd Carr. "Why the hatred?", you ask. Because on September 22, 2000, Bill LeMonnier and his mental midget officiating crew blew two fumble calls in the Michigan-Illinois game in Champaign that cost Illini the game and led to the collapse of that season (the next year they would go on to win the Big Ten). The screwjob was so egregious that the league apologized after the game and admitted the calls were incorrect. The events played a large part in the Big Ten's decision to adopt instant replay in conference games. Despite all of this, LLoyd believed that the game was "relatively well-officiated." #$@! Relative to what? An Oregon game at Autzen Stadium? Let's just skip to the video evidence.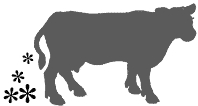 Mierda del toro
Speaking of LLoyd, he earns this week's JLSIJOTW award. He sure is a cranky old fart. I'd probably be grouchy, too, if the majority of fans were calling for my head on a stick. The Wolverines handled Purdue quite easily, winning 48-21. Good to see Wilford Brimley has the Boilermakers in the midst of their usual late season collapse. Maybe they should think of scheduling a decent team earlier in the season in order to figure out their flaws before it's too late. Their cause in Ann Arbor probably wasn't helped much by the video shown below (which was undoubtedly used as motivation by Big Blue).

Surprisingly accurate recreation
In other news around the league: Ohio State thumped Kent State 48-3. Why even bother scheduling this game in the middle of the season? ... Northwestern defeated Minnesota 49-48. For the love of your favorite deity, somebody make a tackle. ... Michigan State rolled up half-a-hundred plus two in their win over Indiana. If El John was still coaching the Spartans, I would bet on the team collapsing down the stretch. With MD at the helm, I'm not so sure. ... Wisconsin was basically destroyed by Penn State. The Nittany Lions dominated all phases of the game, including crowd color coordination and annoying stadium sounds, in their 38-7 victory. I'd like to thank the Badgers for playing and wish them luck next year in their quest for the Big Ten's fourth bowl selection. (I'm just going to pencil in tOSU, UM, and UI for the Top 3). :)
Big 12
Let's get the boring stuff out of the way first. Texas and Kansas beat the bejesus out of Iowa State and Baylor, respectively. Well, at least as respective as you can get when getting blown out by 50. Imagine for a minute that you're a Baylor assistant. You've just gotten shellacked 58-10 by Kansas. You arrive back in Waco, TX, by 9 p.m. It's not quite bedtime, and you've got a lot of nervous energy. So what do you do? Head out to a watering hole named Scruffy Murphy's and proceed to knock back shots and get so blotto that by the end of the night you are urinating on the bar. You stay classy, Coach Schnupp!
Texas Tech defeated Texas A&M by a 35-7 count. You know things are bad when the Red Raider defense holds you to one touchdown. Enjoy your final few games, Mr. Franchione. ... Kansas State ended Colorado's happy parade with a 47-20 victory in Manhattan. ... Missouri fell to Oklahoma in Norman after the Sooner defense, helped along by Mizzou miscues, took over in the 4th quarter. Tigers QB Chase Daniel had two interceptions but otherwise put forth a solid effort. 37/47 for 361 yards is nothing to hang your head about when playing the Sooners.
The real fun in the Big 12 this week took place in Lincoln, where embattled coach Mike (I'm a man! I'm forty!) Gundy led Oklahoma State to a 38-0 halftime lead over Nebraska. Big Red faithful were not pleased. The Cornhuskers should have listened to the fake Lou Holth motivational speech (below) before playing USC, OSU, Texas Tech, and every other team that has rolled up hundreds of yards against the once-vaunted Blackshirts defense. Is it time to christen them the Pinkshirts?
Before the game was over brake lights were ablaze as folks made their way out of Lincoln, not coincidentally coinciding with sports talk radio switchboards being lit up like a Christmas tree. Every Jim Bob and Peggy Sue in Cornhusker Nation had to let their opinion of Coach ThroatSlash be known. When the dust had settled, Nebraska AD Steve Pederson was fired and replaced by former coach and Nebraska Idol Tom Osborne. And how did head coach Bill Callahan respond to those events? By calling Tom Osborne - and I quote - "a crusty old fuck". So long ThroatSlash, we hardly knew you. Speculation about who might replace the not-as-of-yet fired Callahan include former 'Husker and current Buffalo coach Turner Gill, former defensive coordinator Bo Pellini, and Navy coach Paul Johnson. Fans of the Midshipmen kindly ask the good people of Nebraska to keep your hands off their Johnson.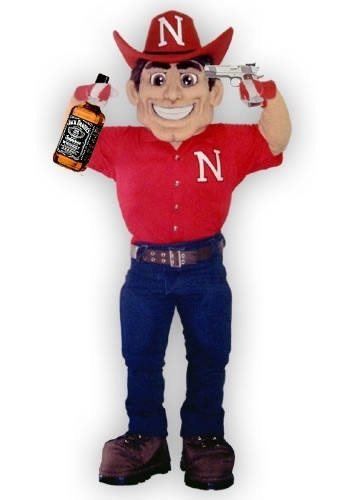 Guns, 'roids, and booze - perfect for the Cornhusker mascot
Big East
Not much to note here. I'm having a hard time getting excited about this conference again this year. Louisville upset Cincinnati. We've already discussed the UVA-UConn game. Pittsburgh fell to Navy and Rutgers outlasted Syracuse. USF jumped up to #2 in the rankings but will likely fall this week after their Thursday night game against Rutgers. Enjoy your trip to the Meineke Car Care Bowl. Actually, I'm excited to talk about the Bulls. Longtime MCF favorite and FSU homer Jenn Sterger has hopped on the Bulls bandwagon. Look for an increase in the number of male applicants to South Florida and more eyeballs fixated on the fabulous, fake funbags.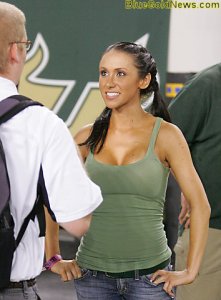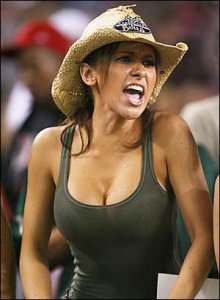 Double Sterger vision
SEC
The LSU-Kentucky matchup (in football - seriously) lived up to its billing in Lexington. Les Tigres jumped out to a 27-14 lead but ran out of gas down the stretch. The Wildcats (I'm not sure I ever heard that damn annoying sound during this game - can anyone else verify?) rallied to send the game to overtime when a 57-yard field goal attempt by LSU kicker Colt David was just off the mark. Coach TruckerHat's string of 4th down luck ran out when the Tigers were stopped on 4th-and-2 in overtime, sealing the victory and kicking off pandemonium at Commonwealth Stadium (it was a veritable Morgantown-like celebration). LSU must regroup quickly, as a suddenly improving and impressive Auburn team invades Death Valley in Week 08. Same goes for Kentucky, who will host Jesus Christ Tebowstar and the Gators this weekend.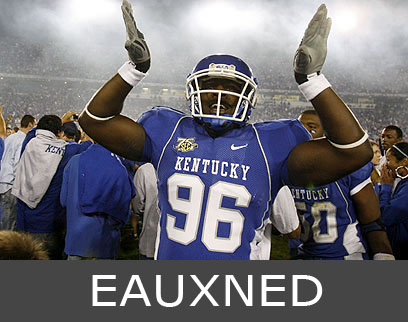 Euax Yeah!
Auburn defeated Arkansas in a 9-7 thriller (or snoozefest, depending on your point of view). The War Eagles held both Darren McFadden and Felix Jones under 100 yards rushing. That's no small feat. Auburn defensive coordinator Will Muschamp was definitely fired up about the performance (warning: NSFW language). The loss drops the Razorbacks to 0-3 in the SEC West (we can discuss at another time why the Southeastern conference has a Western division). Arkansas fans are difficult to console during these trying times, but they should be happy to know that moral victories are available for purchase. Most fans are blaming the hard times on head Coach Houston Nutt.

Real Men of Genius - Mr. Overconservative Egotistical Football Coach
Elsewhere around the conference, Tennessee outlasted Mississippi State (which, if you'll remember, was more than Auburn could do). ... South Carolina defeated North Carolina. I would much rather be watching the two coaches tangle at their old schools instead of their new ones. ... Alabama invaded Oxford and came away with a 27-24 victory over Ole Miss. The game was not without controversy, however. The Rebels appeared to complete a pass in the waning moments of the game. The catch was nullified when replay showed the receiver stepped out of bounds before hauling in the pass. The defender may have touched the ball first, though, making the receiver eligible to make the catch after his sideline detour. This latter point was overlooked, and the referee's call cost the Rebels a chance to tie (with a FG) or win (with a TD). Mississippi fans, not wanting to be outunclassinessed (new word - you heard it here first) by Alabama fans' garbage throwing at Georgia players in Tuscaloosa, littered the field with debris that included whiskey bottles and high heels. You stay classy, Oxford! ... And finally, Georgia needed a last-second field goal to beat Vanderbilt. Maybe QB Matthew Stafford should spend a little more time practicing and a little less time fraternizing with kegs & Auburn coeds.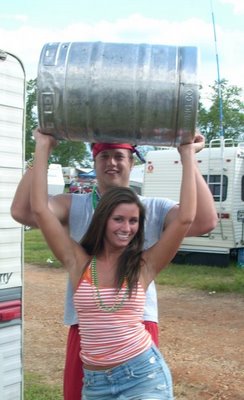 Georgia QB hitting a tight end
PAC-10
USC needed a 4th quarter comeback to take down Arizona at the Coliseum. QB Mark Sanchez was obviously not what the doctor ordered for the Trojans' offensive woes. The Fighting Condoms take on Notre Dame (might as well be a bye week) in Week 08 before venturing up to Eugene for a shootout with the Quack Attack. ... Oregon pasted Wazzu 53-7. Not much to say here except Washington State coach Bill Doba might want to put a real estate agent on retainer. Swirling rumors say "He gawn!" after the season. ... Stanford couldn't turn the momentum from their victory over West Coast USC into a winning streak. The Cardinal dropped a 38-36 decision to TCU.
One of the most entertaining games of the day was Oregon State at California. With the LSU loss earlier in the afternoon, Cal-Berzerkely had a chance to take over the #1 spot in the rankings with a victory. QB Nate Longshore missed the game with an injury, so redshirt freshman Kevin Riley (no relation to Oregon State coach Mike Riley) handled the quarterback duties for Cal. The Golden Bears fell behind but were only down 3 and in Beaver territory (please, no innuendo) as time was winding down. Things were looking promising until QB Kevin Riley had a brain fart and was tackled short of the first down line instead of chucking the ball out of the end zone. Cal had no timeouts remaining, so time expired before the field goal unit could attempt to tie the game. Coach Jeff Tedford absolutely lost it, and I laughed and wondered how long it would take somebody to suggest that Kevin threw the game to help out Mike. A big shout out to West Coast OSU kicker/punter Alexis Serna and the Oregon State cornerbacks for holding Heisman hopeful DeSean Jackson in check.
Les Diables du Soleil were losing at halftime to Washington but came out firing on all cylinders in the 2nd half. The win did not come without a price for the Sun Devils, as they lost leading rusher Ryan Torian for the season due to a broken and/or dislocated toe. ASU has a bye week to prepare for the gauntlet of California, Oregon, UCLA, and USC.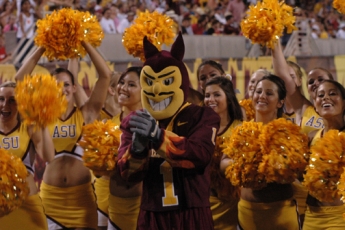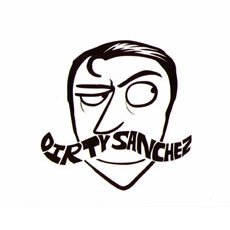 Separated at birth?
And on that pleasant note, we come to a close. Buena suerte to all, and Go Illini!


Dr. T